Call 705-737-1751 or 1-877-673-8181
Terms of use
Thank you for visiting www.acflegal.ca and www.acflegal.com (the "Site"). ACF Legal Services provides the Site to you subject to the following terms and conditions. These terms and conditions were last updated October 8, 2014.
YOUR USE OF THE SITE CONSTITUTES ACCEPTANCE OF AND AGREEMENT WITH THE FOLLOWING TERMS AND CONDITIONS. IF YOU DO NOT AGREE WITH THESE TERMS AND CONDITIONS THEN DO NOT ACCESS ANY OTHER PAGES ON THE SITE.
No Warranty or Guarantee
The Site, its organization and design, and all information, images, artwork, text, video, audio, pictures and other materials on this website (together, "Content") are provided "as is". ACF Legal Services does not warrant or guarantee the quality, accuracy or completeness of the Content of the Site. The information published on the Site is current as of the original date of publication, however should not be relied upon as accurate, timely or fit for any particular purpose. The availability of Content on the Site does not suggest that ACF Legal Services or any of its paralegal associates provides legal services or practises law in any jurisdiction other than Ontario, Canada.
The Site Does Not Provide Legal Advice
The Site provides general information on legal and related matters and should not be relied upon as legal advice. If you require legal advice, you should retain qualified legal professionals to advise you in the context of your particular circumstances.
If you would like to retain ACF Legal Services to assist you with an ongoing legal matter, you may use our "contact us" form on this Site or telephone us. We will be pleased to discuss whether or not we can assist you, and schedule an office appointment if appropriate.
Disclaimer of Liability
ACF Legal Services, its associates, its partners, employees and agents will not be liable to you or any other party for any damages of any kind including, without limitation, indirect, special, consequential or incidental damages, lost profits, business interruption or other damages arising directly or indirectly from your use of the Site or any Content on the Site.
No Privilege or Confidentiality
There is no client-paralegal relationship between you and ACF Legal Services until ACF Legal Services is formally retained by you in writing and the ACF Legal Services has agreed to act for you. Until ACF Legal Services specifically agrees to act for you on a matter, you should not provide us with any unsolicited confidential information or material. Unsolicited information and material will not be treated as confidential, will not be protected by any paralegal-client privilege, and may be disclosed to other persons. Unless you are an existing client or you are asked to by a paralegal of ACF Legal Services, you should not send us any confidential or sensitive information
Information Security Risk
Due to the nature of the internet, any electronic communication, including e-mails and facsimile transmissions, between you and ACF Legal Services may not be secure. If you wish to communicate with any person associated with ACF Legal Services in a more secure environment then you may communicate with that person by attending our office or by sending encrypted email. If you are a client of ACF Legal Services, your communications will be kept confidential upon receipt by ACF Legal Services.
Website Linking
The Site may contain links to third party websites. Monitoring the vast information disseminated and accessible through those links is beyond ACF Legal Services' resources and ACF Legal Services does not attempt to do so. Links are provided for convenience only and ACF Legal Services does not endorse the information contained in linked web sites nor guarantee its accuracy, timeliness or fitness for a particular purpose.
You may link to the Site provided that you not use the link to suggest that ACF Legal Services sponsors, endorses, approves of, or is affiliated with, you or your website.
Copyright
The Content of the Site is protected by Canadian and international copyright laws. You may display on your computer, download and print a single copy of the Content for non-commercial, personal or educational purposes only, provided that the content is not modified and that each copy of such materials identifies the source URL of the webpage address. However, no part of any document on the Site may be reproduced or transmitted for any other purpose without the prior written permission of ACF Legal Services. Permission requests may be submitted to info@acflegal.ca.
Trade-marks
"ACF Legal Services" the ACF Legal Services logo, and all other ACF Legal Services trade-marks and trade names appearing on the Site are owned by ACF Legal Services. Unless otherwise indicated, all other trade-marks appearing on the Site are owned by third parties and are used by ACF Legal Services under licence. You may not use any of ACF Legal Services icons or logos on your website without the express written consent of ACF Legal Services.
Ontario Law Applies
The laws of the province of Ontario and the laws of Canada applicable therein shall govern use of the Site and the interpretation, validity and effect of these terms and conditions, including ACF Legal Services' privacy policy, notwithstanding any conflict of laws, provisions or your domicile, residence or physical location. You hereby consent and submit to the exclusive jurisdiction of the courts of the province of Ontario in any action or proceeding related to the Site and agree not to commence any such action or proceeding except in Barrie, Ontario, Canada.
General
ACF Legal Services may amend these terms and conditions at any time without notice. Accordingly, you should periodically re-visit these terms and conditions to review the then current terms and conditions governing your use of the Site. If any part of these terms and conditions is unlawful, void or unenforceable, then that part is severable and will not affect the validity and enforceability of the remaining terms and conditions.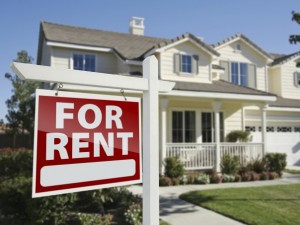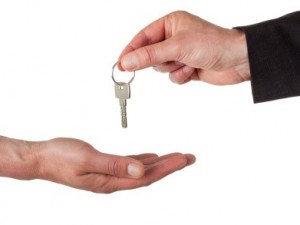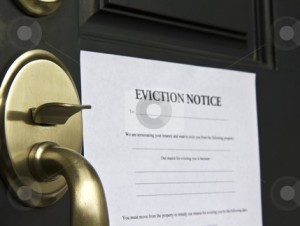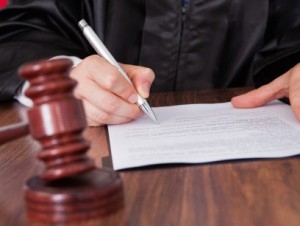 © Copyright ACF Legal Services