Call 705-737-1751 or 1-877-673-8181
Professional, Reliable & Affordable Paralegal Representation
ACF Legal Services paralegals specialize in full service legal representation and handle matters involving Traffic Tickets, Landlord & Tenant Board, Small Claims Court, Summary Criminal Court and Provincial Offences Court, including By-Law and Liquor License Act matters. We can help you obtain a Record Suspension (Criminal Pardon) U.S. Waiver, collect a Small Claims Court judgement or even help you find a Lawyer. We are your best choice for experienced, professional paralegal representation.
We are pleased to provide Notary Public and Commissioner of Oath services. Call 705-737-1751 or click here for pricing and to make an appointment.
Since 1997: ACF Legal Services
We have been helping people like you take on difficult legal matters. We are experts in residential tenancy evictions, Highway Traffic Act charges, Pardons / Record Suspensions and U.S. Waivers. We are Simcoe County's Legal Services Leader and your best choice for experienced, professional, legal representation.
We specialize in Traffic Court, Landlord & Tenant Law, Record Suspensions, U.S. Waivers, Small Claims Court and more!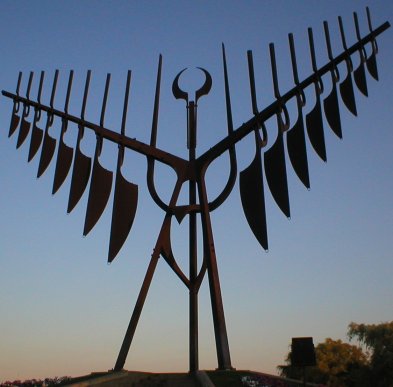 Our offices are located in Barrie, Ontario, Canada

Meet our Legal Team
Founded in 1997 in Richmond Hill, Ontario, ACF Legal Services have assisted Ontario residents with legal matters before the Provincial Offences Court, Small Claims Court, Landlord and Tenant Board and the Ontario Court of Justice. Today, ACF Legal Services serve most Ontario Courts and Tribunals and operate offices in Barrie, Ontario.
In 2007 the Law Society of Upper Canada began licensing Paralegals. ACF Legal Services founders Arlene Chee Foon and Steve Robins became among North America's first Paralegals to be licensed to provide legal services .
Our Service Guarantee
A benefit of hiring ACF Legal Services is our guarantee that should your matter settle, regardless of the stage of the proceedings, you will not be billed for hours that have not been spent working on your case. In other words, you will not pay for a trial if a trial is not held. As well, when we are on the winning side of a civil matter, we always fight to recover the maximum amount of your legal costs.
Why choose ACF? Our experience counts.
*Estimate based on data compiled 1997-2020.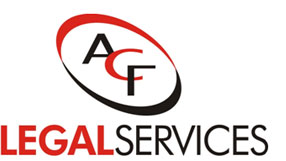 Address
49 High Street, Suite 302
Barrie, ON L4N 5J4
705-737-1751
Social
www.facebook.com/yourcontact


info@acflegal.ca
Office Hours
COVID-19 update: We now are open by appointment only, or by video conference when possible. Please call our office for more details or click the link below to book an appointment. Your safety is our priority.
Monday: 9:00 am - 5:00 pm
Tuesday: 9:00 am - 5:00 pm
Wednesday: 9:00 am - 6:00 pm
Thursday: 9:00 am - 5:00 pm
Friday: 9:00 am - 5:00 pm
Saturday: 8:30 am - 12:00 pm by appt.
Sunday: Closed
© Copyright ACF Legal Services